---
Welcome to the all new, revamped, and even more awesome LEGENDS WEEKEND! We have a lot of fun things in the works for you this year! Keep checking back for the latest information and updates!
---
SCHEDULED TO APPEAR
Gilbert Brown
Santana Dotson
Earl Dotson
Doug Evans
Craig Newsome
Sean Jones
Frank Winters
RSVP/TICKETS
You might have won tickets at an event for Legends Weekend, or maybe you've joined us before and just know how awesome it is and need to buy tickets! The buttons below will help you do what you need to do! RSVP your won tickets, or purchase!
If you won tickets at an event, it's critical that you RSVP! We have had issues with no shows and it's important you help us save costs for this event! This year, no lanyards will be required. Register for the event with a credit card to hold your spot. Your Credit card will be run for $100 per ticket if you do not have your entire RSVP'd party show up.
When RSVP'ing, make sure to select the quantity as the number of people that will be attending the Tavern Tour. Ex: I won four tickets to the Tavern Tour, but only 2 people are going. I make my quantity 2.
ACCOMMODATIONS
Suggested lodging options for Legends Weekend include Champions Riverside Resort (where most events are being held), or Comfort Inn in Onalaska, WI (a shuttle will be provided from this hotel ONLY). Click the buttons below to be directed to their websites for booking.
THURSDAY NIGHT PRE-PARTY – TWO OPTIONS! | Thursday October 7, 2021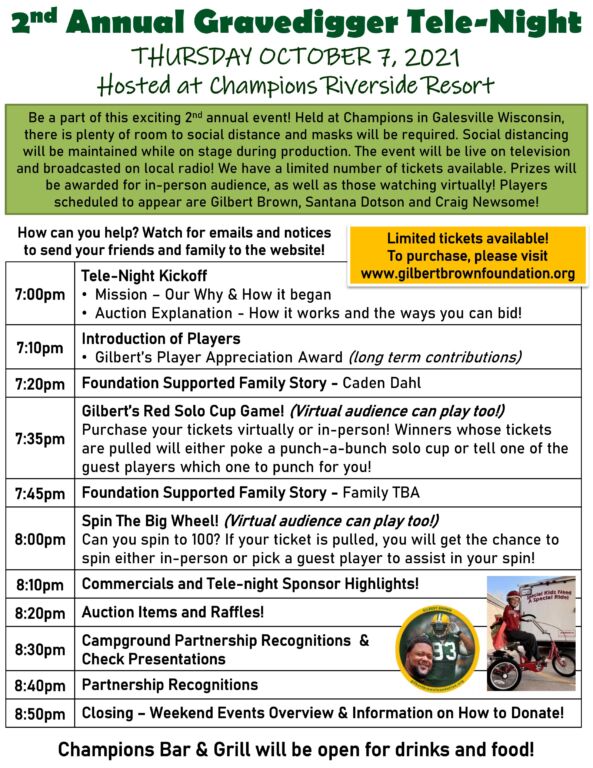 LEGENDS WEEKEND BOAT TOURS | Friday October 8, 2021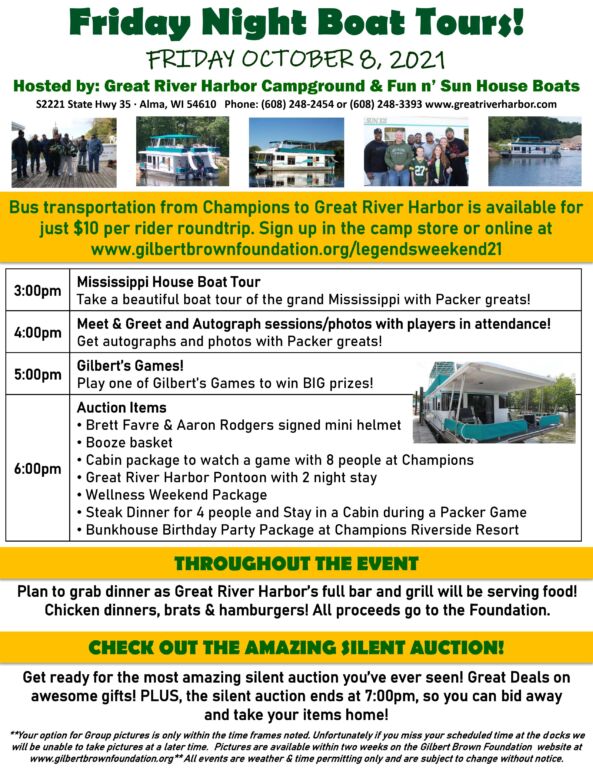 LEGENDS WEEKEND EVENT DAY | Saturday October 9, 2021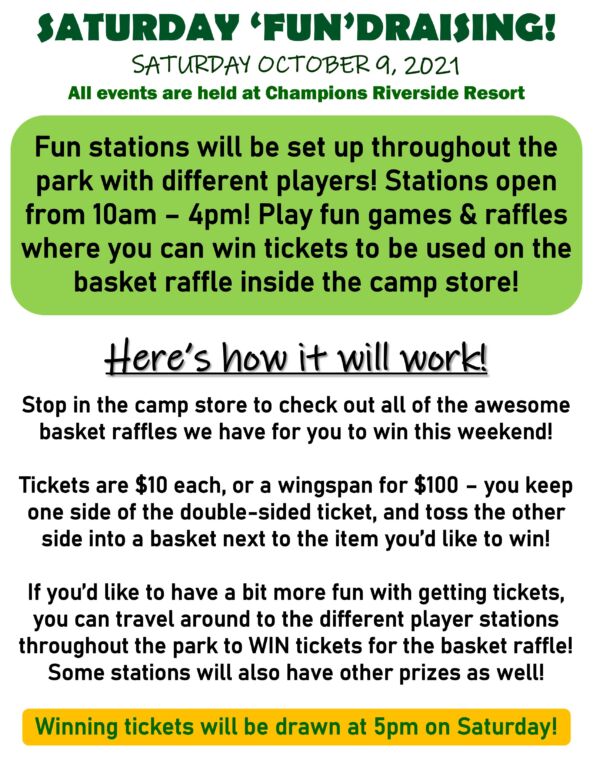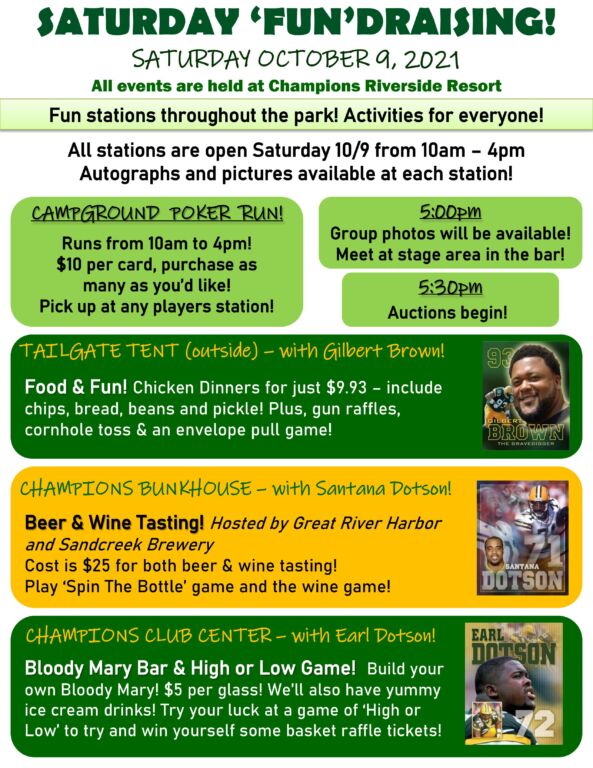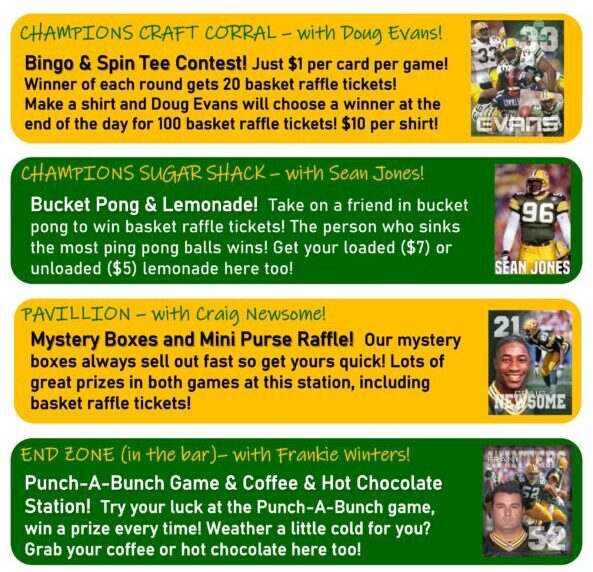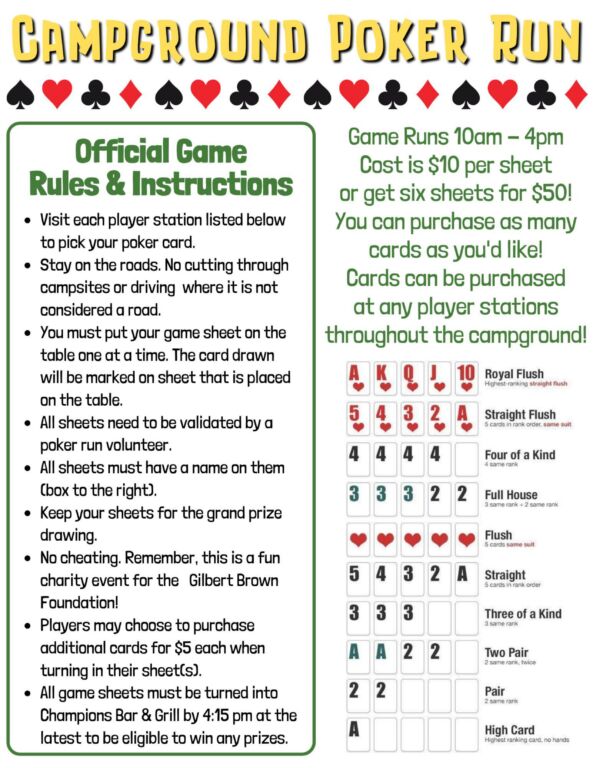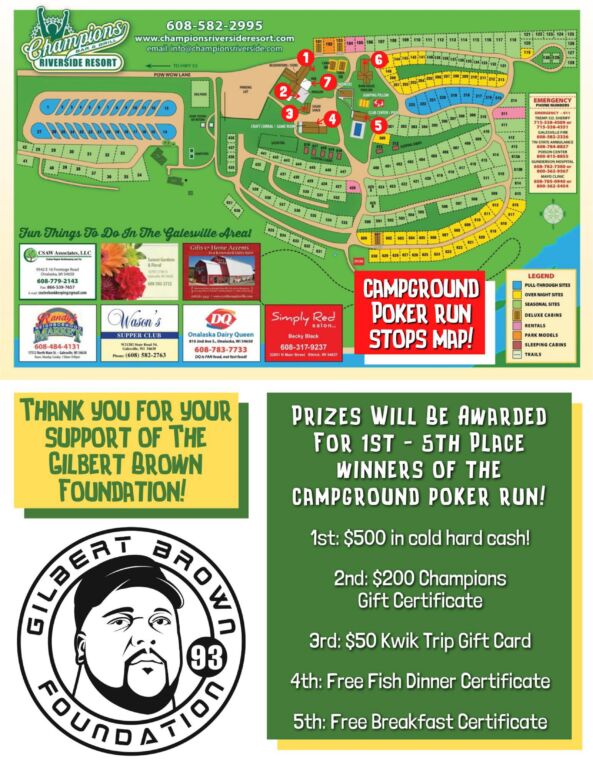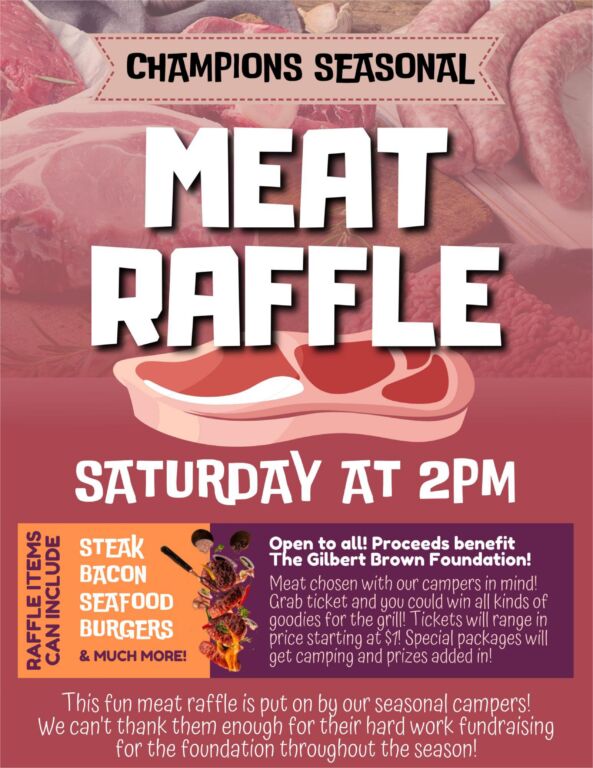 SUNDAY GAME DAY | Sunday October 11, 2021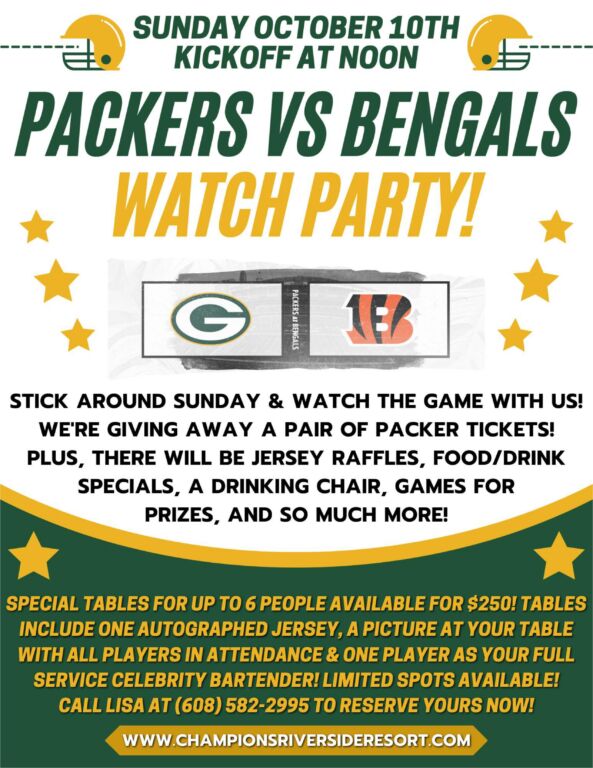 FULL WEEKEND SCHEDULE/PROGRAM
Click this link to see the full weekend schedule/program!
TAVERN TOUR EXTRAS
We will have some fun extras for you to purchase to make your experience memorable! Check back soon for more details!
COMMON QUESTIONS
Where can I stay or make hotel accommodations?
Champions Riverside Resort
Address: W16751 Pow Wow Lane, Galesville, WI 54630 Directions
Phone: (608) 582-2995
Comfort Inn Onalaska
Address: 1223 Crossing Meadows Drive, Onalaska, WI 54650 Directions
Phone: (608) 498-4143
I won tickets and was told my tickets needed to be registered before they are valid. How do I RSVP for Legends Weekend?
Please make all RSVP's by clicking the button above in the RSVP/TICKETS section no later than OCTOBER 1, 2021. Note that you MUST RSVP in order to attend. Register for the event with a $1 payment on a credit card to hold your seat. Your credit card will be run for $100 per ticket if you do not have your entire RSVP'd party show up. Anyone without a ticket will not be allowed in.
Can I raise money ahead of time and bring it to the event?
Yes – no problem if you do any kind of raffle we need to help. We have a raffle license and need to comply with all the State of Wisconsin Rules.
What can I do to raise money ahead of time?
We have a list of ideas we are happy to mail you that make it fun and entertaining. Please don't hesitate to like The Gilbert Brown Foundation Facebook and the website is www.gilbertbrownfoundation.org Easy things are 50/50's basket raffles at work or pot luck where you ask for donations – Little things add up quickly! We can provide autographed items for you to sell or use as a raffle item. Get creative! Ask your friends and family for donations. Gilberts Foundation is a 501C3 and donates to over 156 Charities in Wisconsin. The money we raise in Wisconsin stays in Wisconsin!
Pre-sales count! If you pre-sell autographs ahead of time – it counts. If you want to buy something for the family, friends, people at work, Holiday list …it counts – ALL money collected counts, IOU's do not! The Foundation takes checks and credit cards! If you want items to pre-sell at your place of employment or tickets to sell email: lori@seversonandassociates.com
I won/purchased tickets already, but my friends don't. How can they join?
Tickets can be purchased online for $100 each through the Foundation. CLICK HERE to purchase additional tickets.