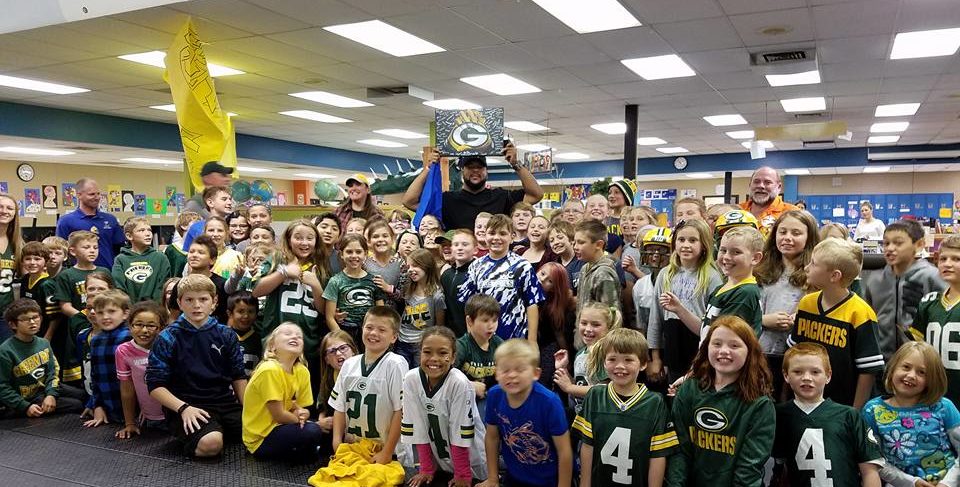 Your donation to The Gilbert Brown Foundation supports over 156 children's charities throughout Wisconsin, along with other great causes. Donations of all sizes are greatly appreciated.
---
One Time Donation
If you would like to make a one time monetary donation to The Gilbert Brown Foundation, please click on the secure Paypal "Donate" button to the right.
Host Event/Donate Items
If you would like to donate items for an event or auction, volunteer at an event or host an event in your own community, please click on the button to the right to fill out our item donation/volunteer form.
Donation Request
Have a fundraiser or organization event coming up? Looking for a silent auction, basket raffle, or live auction item? Request an item from the foundation by filling out the form online or mailing it in. You can find the form here.

The difference is that when customers shop on AmazonSmile (smile.amazon.com), the AmazonSmile Foundation will donate 0.5% of the price of eligible purchases to the charitable organizations selected by customers.
---
If you would like any autographed merchandise to pre-sell/raffle off before your confirmed GBF event, have any questions on how to run an event or need ideas on how to raise money, please contact us today and we will be happy to help you!