The 2020 Tavern Tour is Saturday, October 10, 2020. Join the Gilbert Brown Foundation for a fun-filled day with NFL great while raising money to benefit the foundation. Each bus is filled with Tavern Tour participants and an NFL great! You will travel on a bus with a player and raise funds at 2-3 different establishments. All the players are born competitors and of course each NFL great will compete to see who's bus can raise the most funds!
The Tavern Tour starts and stops at Champions Riverside Resort in Galesville, Wisconsin. You are welcome to join the fun on Thursday, October 8, 2020, at their Pre-Party. There will be raffles, games and a chance to purchase merchandise at a discounted price!
SCHEDULED TO APPEAR
Learn more about the NFL greats scheduled to appear by clicking on their name. *Players listed are from 2019 Tavern Tour. Players scheduled for 2020 announced soon!*
RSVP/TICKETS
It's critical that you RSVP! We have had issues with no shows and it's important you help us save costs for this event! This year you will need a lanyard ticket to board the bus and/or boat. Register for the even with a credit card to hold your seat. Your Credit card will be run for $100 per ticket if you do not have your entire RSVP'd party show up.
You will need your receipt code to get your lanyard.

YOU MUST HAVE A LANYARD TO BOARD THE BUS.

You can pick up your lanyards starting on Thursday, October 8, 2019, at Champions Riverside Resort at 5 pm. Your lanyard will have your bus number and bus specific seat included.
Review the bus schedules
Order the party package that includes your to-go mug for the bus, shirt and buffet lunch in the evening. You can do this on-line.
ABSOLUTELY NO coolers on the bus – Carry on's from Bars only!
When RSVP'ing, make sure to select the quantity as the number of people that will be attending the Tavern Tour. Ex: I won four tickets to the Tavern Tour, but only 2 people are going. I make my quantity 2. If you want to be with a specific group, please list that in the Additional Notes before finalizing your check out. NOTE: IF you are not staying at either of the lodging options your lanyards are available at Champions Thursday Night.
ACCOMMODATIONS



CAMPING


Champions Riverside Resort
W16751 Pow Wow Lane
Galesville, WI 54630
(608) 582-2995
Championsriversideresort.com

Sites, Cabins and Rental Units.
All sites have water and electric.
Based on availability



HOTEL


Days Inn
101 Sky Harbour Drive
La Crosse, WI 54603
(608) 783-1000
Days Inn by Wyndham La Crosse

$59 for singles and $69 for doubles.
All plus tax per night.
Based on availability
---
IMPORTANT BUS INFORMATION
Shuttle Bus Pick-ups only available from 2 locations. Pickups are

NOT

available

at other hotels or campgrounds
On Saturday buses will pick up from the Days Inn at 11:00 AM to go to Champions Riverside Resort –

ONE TIME ONLY!

Meet at the front desk
Be sure to review the bus schedules
Buses will begin returning to the hotel starting at 11:15 pm
ABSOLUTELY NO coolers on the bus – Carry on's from Bars only!
---
THURSDAY NIGHT PRE PARTY AT CHAMPIONS RIVERSIDE RESORT
5:00p-10:00p
Pick up Lanyards
6:00p-7:00p
Bar Chip Bingo
Pay for your bingo card with a beer chip from Champions RiversideResort Bar & Grill (or pay $3 per card). 1st winner gets all the bar chips! 2nd winner gets free food or camping.
7:00p
Gravedigger Thursday Night Drawing
Come to the Bar & Grill at 7p to learn about the Gravedigger drawing! WIN PRIZES!
7:15p-9:00p
Basket Bingo
Win merchandise to get autographed and autograph tickets!
Bundle for $30 for all 12 games with one card. 2 cards for all 12 games just $60. Blackout Bingo $5 per card.
7:00p-10:00p
Thirsty Thursday Total Madness Merchandise Sale!
Buy one item get one ½ price of equal or less value
SILENT AUCTION & BASKET RAFFLES START!! Special raffles for Thursday night only. Double your chances – 2 for 1 on all raffles!
---
TAVERN TOUR | SAT. OCTOBER 10TH
PRE-PARTY AT 12:00 PM || BUSES LOAD/LEAVE AT 5:00 PM
Pre-Party will begin at 12:00 pm at Champions Riverside Resort with player introductions, meet and greet options, and player-personalized auctions. Beginning at 5:00 pm, all participants with a Tavern Tour ticket will begin to load their specified bus and begin their tour to 2-3 establishments. Please listen for announcements on when to load your specific bus. All buses will arrive back to Champions Riverside Resort by 11:15 pm.
2:00 PM Meat Raffle – Basket Raffles – $2 Drawing – 50/50 Raffle
2:30 PM Introductions of Players and Meet & Greet Autograph Session Buy your raffle tickets from your favorite player! NOTE: This will be the only guaranteed time throughout the event to get ALL players signatures.
Personalized Player Auction Packages: (subject to change)
Gilbert Brown – INDOOR CHAMPIONS CLUB SEATS WITH FOOD Pre-party with the Gravedigger himself!
Santana Dotson – Country Fest or Rock Fest VIP Package
Frank Winters – Brett Favre Autographed Package
LeRoy Butler – Pretty in Pink Package including a wellness weekend package for 8
Ahman Green- TO BE ANNOUNCED
Sean Jones – TO BE ANNOUNCED
Earl Dotson- Metropolis Play and Stay package
Noah Herron – TO BE ANNOUNCED
Tyrone Williams – Limo package for 14 with dinner at Champions
Craig Newsome – TO BE ANNOUNCED
Steve McMichaels – TO BE ANNOUNCED
Dorsey Levens – TO BE ANNOUNCED
2020 Seasonal site at Champions NEW Seasonals only $1500 minimum bid
5:00 PM Buses begin loading and leaving Champions – Tavern Tour begins! Different start times for each bus.
11:15 PM All buses are back to Champions Riverside Resort
11:30 PM Basket Raffles & Silent Auctions close (or after the last bus arrives) drawings from all buses
---
PARTICIPATING BARS
*Bars listed are from 2019. Participants for 2020 are subject to change.*
TAVERN TOUR EXTRAS
THE FOLLOWING EXTRAS FOR 2020 WILL BE UPDATED SOON & LINKS WILL BE ACTIVE SOON!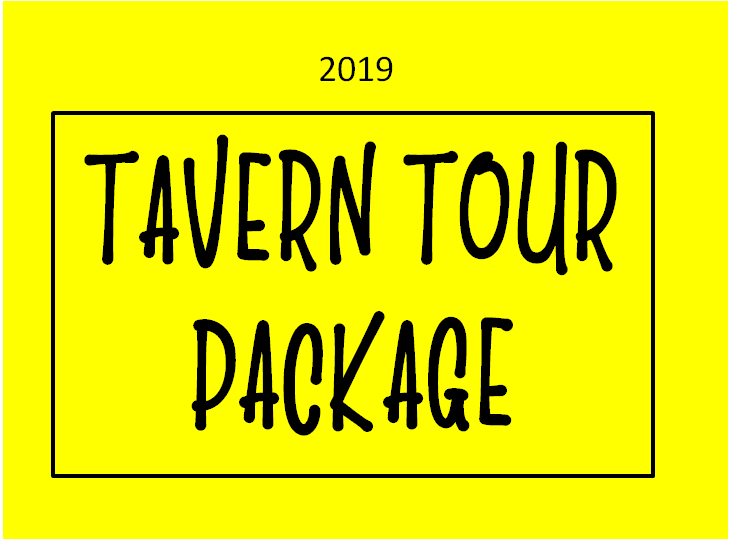 Tavern Tour Package
$35.00
Includes travel mug, Tavern Tour T-Shirt, and Sat. Evening Light Buffet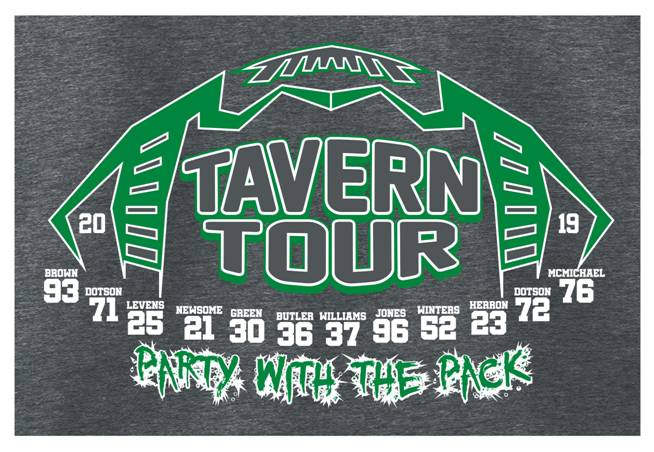 2019 Tavern Tour T-Shirt
$20.00
Sizes S-3XL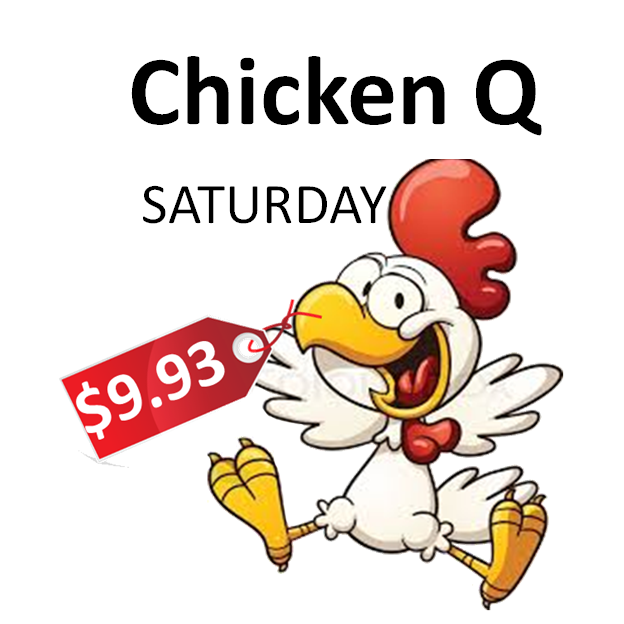 Chicken Q Dinner
$9.93
Includes chicken, baked beans, pickle, and buttered bread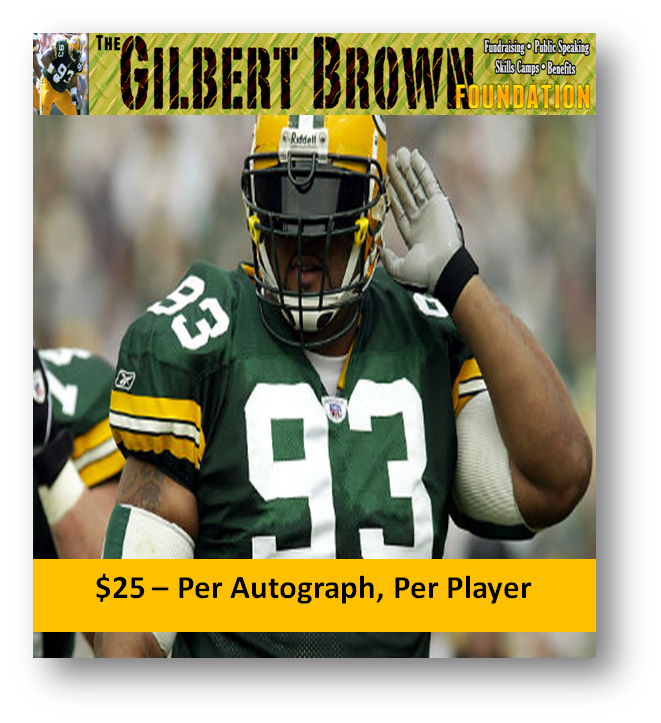 GBF Autograph Pass
$25.00
You must have this to take photos of and with players. This is our Foundation policy and your permission to post on Social media sites.
Football with (1) signature………………………………………………………………………………………………………………$40
Mini Helmet with (1) signature………………………………………………………………………………………………………$45
Mini collector helmet with (1) signature………………………..……………………………….……………$60
Large helmet with (1) signature………………………………………………………………………………………………….$145
Large collector helmet with (1) signature……………………………………..……….…………………….$225
Jersey with (1) signature……………………………………………………………………………………………………………….$125
All additional signatures for an item are $25 per signature per item.
Any item you bring is the same price $25 per signature per item.
---
COMMON QUESTIONS
Will I need a ticket or can I just show up? You will absolutely need a physical ticket in your hand to ride on the boats or the buses. The Gilbert Brown Foundation will be sending out lanyard style tickets in the mail to RSVP'd participants. Anyone who arrives without a ticket will not be allowed on the Boat Tour or Tavern Tour. Register for the event with a credit card to hold your seat. Your credit card will be run for $100 per ticket if you do not have your entire RSVP'd party show up.
Where can I stay or make hotel accommodations?
Days Inn by Wyndham La Crosse Conference Center
Address: 101 Sky Harbour Dr, La Crosse, WI 54603 Directions
Phone: (608) 783-1000
Champions Riverside Resort
Address: W16751 Pow Wow Lane, Galesville, WI 54630 Directions
Phone: (608) 582-2995
How do I RSVP for the Boat Tour and/or Tavern Tour?
Please make all RSVP's through the Gilbert Brown Foundation website by September 15th. On the website, you will be able to RSVP for the Boat Tour and RSVP for the Tavern Tour. Note that you MUST RSVP for the tours. This year you will need a lanyard ticket to board the bus and/or boat. Register for the event with a credit card to hold your seat. Your credit card will be run for $100 per ticket if you do not have your entire RSVP'd party show up. Anyone without a ticket will not be allowed on.
Can I get a ride from my hotel? We are offering rides to and from the locations listed above. If your group will need a ride from one of the stay options above, please list your chosen stay option when RSVP'ing online. The rides will be given only at the start of the events and the end of the events. There will be no rides leaving partway through the events.
What is the bus like? What should I expect?
During the trip there – most players are willing to answer questions or create their own fun experiences while on the bus. This is a cool way to have some fun and get to hear stories no one else will! While you are at the establishment you can expect a schedule like this:
-15 minutes to do a meet & greet- get drinks
-30 minutes to do a Foundation Game
-15 minutes to grab a drink for the road
Be sure to grab a tavern tour approved drink glass or a can koozie for the trip from Champions. COOLERS are NOT allowed – you may purchase drinks from the bars to take on the bus. NO Bus will be back later than 11:15 pm this year!
Do I have to fundraise when I am on the bus? No – All the players are born competitors so of course, they want their bus to raise the most funds! You do not have to participate at all if you choose not to. If you would like to join in the fun feel free!
Can I raise money ahead of time and bring it on the bus? Yes – no problem if you do any kind of raffle we need to help. We have a raffle license and need to comply with all the State of Wisconsin Rules.
What can I do to raise money ahead of time? We have a list of ideas we are happy to mail you that make it fun and entertaining. Please don't hesitate to like The Gilbert Brown Foundation Facebook and the website is www.gilbertbrownfoundation.org Easy things are 50/50's basket raffles at work or pot luck where you ask for donations – Little things add up quickly! We can provide autographed items for you to sell or use as a raffle item. Get creative! Ask your friends and family for donations. Gilberts Foundation is a 501C3 and donates to over 156 Charities in Wisconsin. The money we raise in Wisconsin stays in Wisconsin!
Pre-sales count! If you pre-sell autographs ahead of time – it counts. If you want to buy something for the family, friends, people at work, Holiday list …it counts – ALL money collected counts, IOU's do not! The Foundation takes checks and credit cards! If you want items to pre-sell at your place of employment or tickets to sell email: lori@seversonandassociates.com
I have tickets, but my friends don't. How can they join? Tickets can be purchased online for $100 each through the Foundation. CLICK HERE to purchase additional tickets. Anyone is welcome to join at Great River Harbor Campground on October 9th. There will be tons of things going on in the bar area to participate in.
Anyone is able to come to the Tavern Tour Preparty on Saturday, October 10th at Champions Riverside Resort from 3:00 pm – 5:00 pm. From 5:00 pm and into the night, hang out at one of the Tavern Tour stops for games, autographed items, and one heck of a time!
---
ABOUT THE GILBERT BROWN FOUNDATION
The Gilbert Brown Foundation's mission is service youth in an environment that promotes structure and life skills awareness, by introducing team-building skills and promoting diversity in the community.
Gilbert partners with the Wisconsin Association of Campground Owners and makes appearances at various parks throughout the summer to raise funds for kids with cancer and other illnesses. Campers truly enjoy spending time, and talking, with the former Super Bowl Champion while raising money for a great cause. The Gilbert Brown Foundation has special events each quarter and works with organizations like Make-A-Wish and St. Jude Children's Research Hospital. The foundation puts on a free football camp for inner-city youth, hosts a turkey giveaway and supplies coats and toys for children during the holidays. The foundation has provided necessary school supplies for kids and regularly sends footballs to our brave men and women in the military. Being a Green Bay Packer, Gilbert loves his Wisconsin fans and has adopted the idea that "the money raised in Wisconsin, stays in Wisconsin!"
---
How The Money You Help Raise Is Spent:
Gilbert's Foundation works hard to support the Foundations efforts by using a team of volunteers to manage the association. The following is a listing of projects the Foundation is currently supporting.
Brett Favre's 4ward
The Foundation funds Scholarship programs to schools in Wisconsin.
We provide gas cards for kids with cancer enabling them to get necessary medical care.
We provide gas cards for breast cancer patients.
School supplies are purchased and delivered to inner-city children.
St. Jude's Hospital
Donate auction items for various charities, raising over $40,000 for youth sports groups, individual cancer kids & families, memorials, area golf tournaments, breast cancer walks & runs, area football camps and scholarship fundraisers annually.
Teddy Bear Fund – provides supplies for inmates to create items that can be used within the Foundation. Gilbert himself visits the institutions and speaks about respect & mistakes.
The Foundation makes donations to area Churches including providing meals for those in need. Gilbert & his friends have attended and promoted these events.
Donations to The American Red Cross.
Gilbert puts on FREE football camps for inner-city youth.
Over 200 Autographed footballs are sent to the troops on a semi-annual basis.
Supports Make-a-Wish Foundation on a yearly basis.
The Foundation contributes to the MS organization.
Gilbert and other former NFL players have delivered speeches and worked with the Boys and Girls Clubs in addition to contributing funds.
Along with Bart Starr, The Foundation supports Raw Hide Boys Ranch.
The Foundation provides funds to Children's Hospital in Milwaukee.
Gilbert has taken on an Anti-bullying program to deliver to schools.